Overview
Time

3:00PM - 8:00PM

Location

Wayne Police Athletic League (PAL) (Map)

Ages

Class of 2024-2027
The Prep Hoops Top 250 Expos are back in 2023! Last year, over 3,500 prospects showcased their talents in front of 300+ college programs, in addition to the 500+ college programs that consume our coverage and analysis online on a daily basis.
If you are a current prospect seeking college exposure, media coverage, an increase or entry into our prospect rankings, and/or an opportunity to compete against the top talent in the state, then the Top 250 Expo is a can't miss event for you this fall.
Led by our hand-selected team of experienced event directors, recruitment specialists, and coaches, when you attend the Prep Hoops Top 250 Expo, you are attending the most seasoned and professional fall showcase event in America.
The event will be streamed LIVE and stored for future viewing on BallerTV with the purchase of a BallerTV pass.
What's included with your registration?
A place in the nation's #1 fall showcase series
An opportunity to play in front of NCAA D2, NCAA D3, NAIA, and Junior College coaches and live on BallerTV for NCAA D1 coach viewing
A chance to compete in front of Prep Hoops Scouts
Unparalleled written and social media coverage
An exclusive Prep Hoops reversible jersey
Helpful Links
What to Expect
Watch the video below to see what the most coveted fall showcase series is all about
Watch Video
College Coach RSVP
Colleges who RSVP online will receive a free digital coaches packet before the event
RSVP Here
Attendee List
Here are all prospects who have committed to attend this event!
View Attendees
Media Requests
Third party media must fill out the form below to be allowed to attend this event
Apply Here
Watch on BallerTV
Click the link below to watch the event on BallerTV
Watch Here
Committed Colleges
Here are the colleges who have RSVP'd for the Event
Coming Soon!
Event Director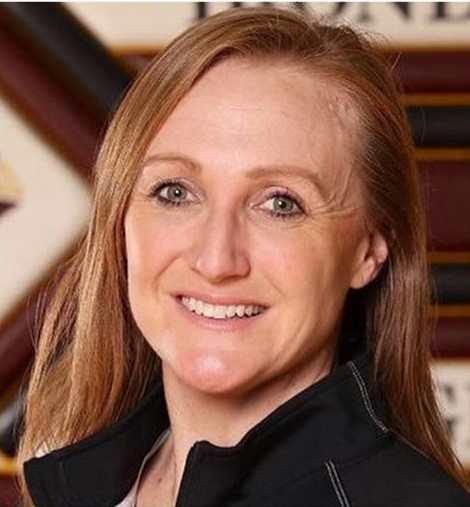 Nicole Bullock - Event Director
Nicole Bullock has just completed her second season as the Head Coach of Hilbert College Women's Basketball. Bullock recently served as Presentation College's Head Coach and Game Day Administrator for two seasons before making the move from Aberdeen, S.D. to the western New York area. She guided the NAIA Saints for one season in the Northstar Athletic Association before Covid-19 and the pandemic's ripple effects impacted intercollegiate competition during the 2020-21 season. Since 2017, Bullock has worked for the MN Heat AAU Club as the Scholarship Coordinator and Tournament Site Supervisor managing and balancing scholarship budgets for the 90+ team organization. The Sac City, Iowa native took her first lead as a head coach at Iowa Lakes Community College.
Frequently Asked Questions